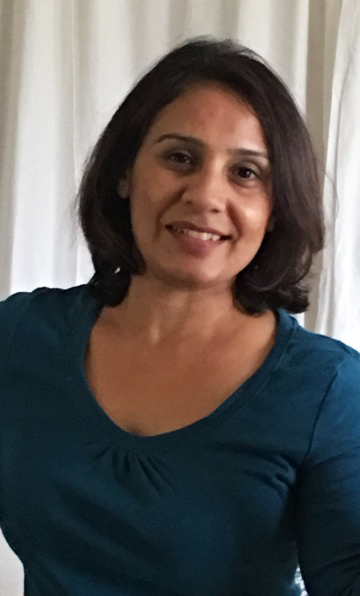 My name is Dimple and I started Nurtured therapies by dimple with a vision that speaks Blissful Serenity.
"Serenity is the tranquil balance between heart and mind."
by Harold W Becker.
I worked as a Paediatric Nurse in a health industry for many years in the UK and found it very rewarding and fulfilling. Working with families and children of all abilities and caring for their medical and emotional needs had always been my passion and being in a career where I saw great treatments change their overall attitudes and lives, was a fantastic experience.
Following my move to Australia ten years ago, my career pathway led me to study and practice Remedial Massage Therapy and since then I have been very fortunate to have worked alongside experienced Chiropractors, Physiotherapists and Remedial Therapists.
It was perfect timing for me after many years of working with other clinicians to take the first step of making my long-time dream come true and open my own clinic. I knew I had the drive, enthusiasm, commitment and also the skills to offer the massage industry. With the reassurance that my passion was to support and assist people of all abilities gain their optimal health, I began to put my plans into action.
With the endless support, patience and understanding from my dear family and friends, alongside words of invaluable advice from my colleagues and professionals within the community, my journey to create Nurtured Therapies by dimple began.
Qualifications  &  Memberships
Qualified Remedial Massage Therapist

Certified Infant Massage Educator (CIME) with Infant Massage Australia

Pregnancy massage certification with Pregnancy Massage Australia. (Copeland College of Massage Therapy)

Member of the Australian Association of Massage Therapists (AAMT), now known as Massage & Myotherapy Australia

Professional Member of the Infant Massage Australia Inc

Kids Yoga Teacher Training obtained at Yoga Kids S.A.

BSc (Hons) Nursing, UK

Member of AHPRA (Nursing and Midwifery Board of Australia.)

Commission for Children and Young People and Child Guardian (Blue Card)

Disability services positive exemption notice card (Yellow Card)